New hop I'm trying...hope it's a good one!
Hope everyone saw my last post about the crazy bar sign....I thought it was pretty damn funny! If you missed it, just check it out
here
.
So, I thought that I would get to another day of the 30 Day Challenge. Today is- Favorite picture.
I don't know if I have just one favorite.....I am a compulsive picture taker, soooo, here's a few:
There's this one of me and My Aide out having dinner at this place that has a wall full of cattle brands...
There's this one of my Grandson and me out in the yard. Let's face it, any picture of the Grandson is going to be in the top 10 list!
There's the Graduation Night Bonfire fiasco picture....That's the Christmas tree topper going up in flames. This is on the list because it was such a fun night. But let me say that they don't take kindly to men in kilts out where I live! Especially when they're dancing around a bonfire....
Youngest graduating. That was a good day!
There are many, many more, but I think that's good for today!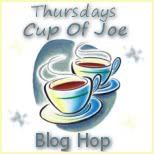 Remember, it's just a ride.